614-334-1231
info@wtoh.us
December 7, 2023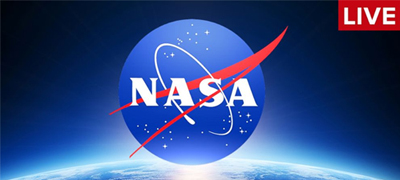 HAZARDOUS SPILLS
November 29, 2023
24-HOUR EMERGENCY SPILL HOTLINE 1-800-282-9378 or 614-224-0946
Report spills and environmental emergencies to Ohio EPA 24-hours a day, 365 days a year
Nov 27, 2023
unknown amount of unknown white material reported spilled at the intersection of Denlinger Rd and Turner Rd in Trotwood - Montgomery unnamed water body impacted
unknown amount of unknown blue material reported spilled in Coventry Township in Summit County unnamed water body impacted
More to follow
Nov 26, 2023
22,000 lbs of sulfur dioxide reported released in Oregon - Lucas County
Nov 26, 2023


106 lbs of hydrogen sulfide and 22000 lbs of sulfur dioxide reported released off Cedar Point Rd in Oregon - Lucas
1000 gallons of wastewater reported spilled on Hickman Rd NE in Hanover - Licking
Nov 25, 2023


unknown amount of unknown trade name mixture reported spilled on Sayers Ave in Niles - Trumbull
sheen from an unknown source noted off Cleveland Memorial Shoreway in Cleveland - Cuyahoga - Lake Erie impacted
Nov 24, 2023


unknown amount of wastewater reported spilled on School St in Martinsville - Clinton
Nov 23, 2023


unknown amount of milk reported spilled on Mallow Rd and OH-138 in Concord Township - Ross with 798 gallons recovered

From last week:
Nov 19, 2023
unknown amount of unknown material reported spilled on Tracy Rd in Lake Township - Wood
unknown amount of unknown material reported spilled on Clara St in Columbus - Franklin
unknown amount of diesel reported spilled off Ohio River Scenic Rd in Cincinnati - Hamilton- Ohio River impacted
120 gallons of diesel reported spilled on Dwight D Esienhower Hwy in Hopewell Township - Muskingum
Nov 18, 2023
unknown amount of soap reported spilled on Vermillion Rd in Brownhelm Township - Lorain
Nov 17, 2023
unknown amount of sewage reported spilled on Laverne Lane in Springfield Township - Summit
80 gallons of diesel reported spilled on I-470 in Richland Township - Belmont
Nov 16, 2023
unknown amount of sewage sludge reported spilled on Betinger Ridge Rd in Archer Township - Harrison
unknown amount of diesel fuel reported spilled on Front St in Toledo - Lucas
unknown amount of unknown material reported spilled on W Woodruff Rd in Columbus - Franklin
Nov 15, 2023
unknown amount of sodium hypochlorite reported spilled at Plain City Georgesville Rd SE in Jefferson Township - Madison
unknown amount of diesel reported spilled on Shattuck Ave in Columbus - Franklin - Turkey Run impacted
unknown amount of diesel reported spilled on W 8th St in Cincinnati - Hamilton
100 gallons of diesel reported spilled on OH-475 in Monclova Township - Lucas
Nov 14, 2023
unknown amount of sludge reported spilled on Frostyville Rd in Archer Township - Harrison
unknown amount of unknown material reported spilled on Hazelton-Etna Rd SW in Etna Township - Licking
Nov 13, 2023
1 gallon of unknown trade name mixture reported spilled on Medina St in Lodi - Medina
unknown amount of paint reported spilled on OH-71 in Turtle Creek Township - Warren


From last week:

Nov 12, 2023
20 gallons of unknown trade name mixture reported spilled on Evans Ave in Akron - Summit
Nov 11, 2023
75 gallons of bentonite reported spilled on Sarahsville Rd and Windy Ridge Rd in Seneca Township - Noble
unknown amount of petroleum oil reported spilled on Neil Ave in Columbus - Franklin
unknown amount of motor oil reported spilled on Hansberry Dr in Lithopolis - Fairfield
Nov 10, 2023
50 gallons of petroleum oil reported spilled off Division Ave in Cleveland - Cuyahoga- Cuyahoga River impacted
2000 gallons of foam reported spilled on Glenway Ave in Cincinnati - Hamilton
50 gallons of diesel reported spilled on Deshler Ave in Bloom Township - Wood - 45 gallons recovered
unknown amount of contaminated water reported spilled on OH-764 in Akron - Summit
unknown amount of unknown material reported spilled on Bixby Rd in Columbus - Franklin
6 gallons of antifreeze, 7 gallons of freon released and unknown amounts of hydraulic oil reported spilled on N Detroit Ave in Toldeo - Lucas
unknown amount of unknown material reported spilled on W State St in Columbus - Franklin
100 gallons of diesel and unknown amounts of motor oil reported spilled off Curtis Rd and OH-280 in Northwood - Wood - 20 gallons diesel recovered
Nov 9, 2023


1000 gallons of bentonite reported spilled on Sarahsville Rd in Seneca Township - Noble- North Fork Buffalo Creek impcated
unknown amount of diesel reported spilled on Hiner Rd in Jackson Township - Franklin
unknown amount of paint reported spilled on Forest Hill Rd in Mansfield - Richland
unknown amount of hydraulic oil reported spilled on the I-71 in Berkshire Township - Delaware
unknown amount of unknown trade name mixture reported spilled on Auberry Dr in Green - Summit
unknown amount of motor oil and 55 gallons of petroleum reported spilled on Stratford Rd in Delaware - Delaware- Olentangy River impacted and sheen noted
75 gallons of diesel reported spilled on OH-127 in Greenville Township - Darke
40 gallons of motor oil reported spilled on Reading Rd in Reading - Hamilton
unknown amount of trade name mixture reported spilled on Spring Grove Ave in Saint Bernard - Hamilton
100 gallons of diesel reported spilled on the OH-71 in Grove City - Frankin
Nov 8, 2023


5 gallons of bentonite reported spilled on Lower Twin Rd in Buckskin Township - Ross
unknown amounts of diesel reported spilled on OH-23 in Maumee - Lucas - 100 gallons recovered in total
Nov 7, 2023


organic sheen noted off E Main St in Baltic - Tuscarawas- Unnamed Creek impacted
unknown amounts of diesel and dairy manure reported spilled on County Rd C20 in Monroe Township - Putnam - 90 gallons of manure recovered
500 gallons of unknown trade name mixture reported spilled on Mansfield Industrial Pkway in Mansfield - Richland - 150 gallons recovered
unknown amount of black material reported spilled on W Glaacier Dr in Youngstown - Mahoning
150 gallons of diesel reported spilled on W Central Ave in West Carrollton - Montgomery - 95 gallons recovered
sheen noted off Lakeshore Blvd in Cleveland - Cuyahoga- Lake Erie impacted
Nov 6, 2023


unknown amounts of diesel and gasoline reported spilled off Monroe St in Sylvania - Lucas
unknown amount of diesel reported spilled on Commerce Blvd in Sharonville - Hamilton - 50 gallons recovered
unknown amount of motor oil reported spilled on Goshen Hill Rd SE in Goshen Township - Tuscarawas
unknown amount of gasoline and motor oil reported spilled on the OH-80 in Hubbard Township - Trumbull - 30 gallons motor oil recovered



Spills, fish kills, rainbow sheen and releases of contaminants in the state of Ohio as reported to the Ohio Environmental Protection Agency, Office of Environmental Response. Users of this data should be aware that inconsistencies and inaccuracies may exist if these data are compared to data from other time periods due to changes in methods of data collection and mapping.
WTOH reports spills from OEPA with the following features:

40 gallons or more of petroleum product
toxic chemical materials, corrosives spills of any amount
all spills impacting water
Spills marked with asterisk are followed up with Ohio EPA authorities for additional information on the clean-up and recovery, including notices of violation and charges under State environmental statutes, federal charges under the Clean Water Act. See Ohio CrimeBox for more information on criminal prosecutions under the CWA.

All rights reserved 2023 - WTOH - This material may not be reproduced in whole or in part and may not be distributed,
publicly performed, proxy cached or otherwise used, except with express permission.