brought to you in part by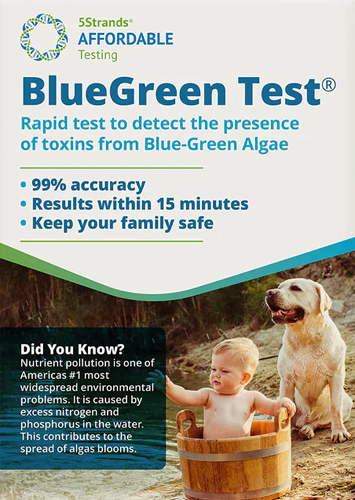 WT Investigative




Massive toxic algae bloom at the mouth of Maumee Bay
NCCOS satellite image July 4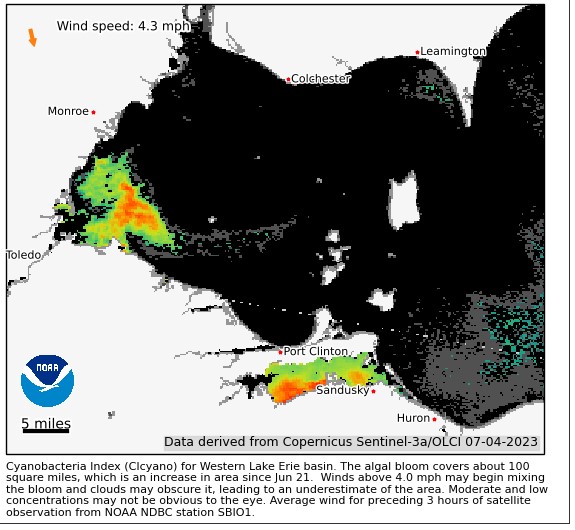 A massive cyanobacteria bloom has been detected at the mouth of Maumee Bay with concentrations up to 2 million cells per 100ml.

Detection of cyanobacteria, commonly known as hazardous algae bloom (HAB) is one of the vigilance steps performed by federal agencies and state drinking water authorities for the protection of public drinking water supplies.
The confirmed presence of cyanobacteria bloom indicates the potential for toxins in the water body. It is not well understood what causes HABs to release toxins. Drinking water facilities are required to test for HABs toxins to ensure drinking water supplies comply with the maximum contaminant levels set by the EPA and state safety authorities.
For more information on cyanobacteria, see our HABs button to the right of the map.

NCCOS is an agency of the National Oceanic and Atmospheric Administration. NCCOS provides harmful algal bloom forecasting for certain water bodies and regions including West Basin Lake Erie and Lake Pontchartrain in Louisiana with images from the EUSAT Copernicus-3a satellite.



All rights reserved 2023 - WTOH - This material may not be reproduced in whole or in part and may not be distributed,
publicly performed, proxy cached or otherwise used, except with express permission.