22/7/20 City Water


brought to you in part by




Montpelier Drinking Water
The Best Tasting Municipal Water In The World
By Suzanne Forcese



The Village of Montpelier, Ohio is the 2022 winner marking the fifth time the village with a population of 4,000 has brought home the gold.

The world's most prestigious water tasting event, The Berkeley Springs International Water Tasting, gave out awards to waters from four continents.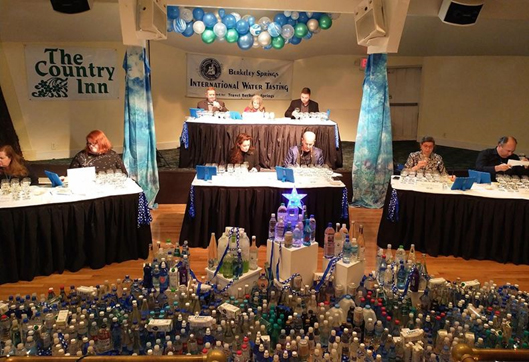 The 32nd Annual Berkeley Springs International Water Tasting held in Berkeley Springs, W.V.
Nine judges spent hours tasting and selecting waters sourced in 16 states, 3 Canadian provinces and 18 foreign countries.Congrats to Montpelier's Thane Apt, Water Treatment Plant Supervisor and Dan Ankney, Water Treatment Plant Operator
WTOH learned more from Thane Apt, Water Treatment Plant Supervisor.
WT: The Best Municipal Water in the World! Tell us about the award please and how you came to be selected.
Apt: The award is the Berkley springs International Water Tasting. It is an annual event held in Berkley Springs, West Virginia.
This was our fifth time winning the award. We previously won in 2003, 2006, 2007, and 2017 and the most recent 2022.
A panel of judges rate the water on many different factors including taste and odor, clarity, mouthfeel, and after taste.
This award is something everyone here is proud of. I know the two of us here at the plant take a lot of pride in it, and our city officials do also. We are a pretty small town and not really known for a lot so it's a special honor to be selected for this.
WT: How small are you?
Apt: We serve around 4000 people and there are just 2 employees here at the plant.
WT: What is the source of your drinking water.
Apt: We pump our water from the Michindoh Aquifer.
WT: What is the drinking water treatment process at the Montpelier Water Treatment Plant?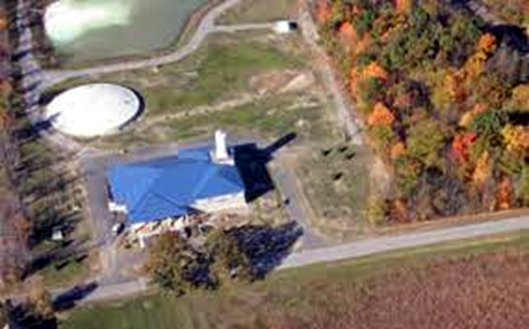 The Village of Montpelier Water Treatment Plant
Apt: We are a groundwater treatment plant. We have 4 wells that pump our water into the plant. We use a lime softening process. After softening we add CO2 to drop the pH back down and for stability.
Then it goes through gravity filters, gets chlorinated and goes to our clear well ready to be pumped out to the distribution system.
WT: Is there an issue with lead pipes in your service area?
Apt: Lead pipes are not a big issue for us. We do not have any lead mains in our system. We have somewhere around 10-15 service lines that are lead still, but we never had any issues with high levels of lead or copper. Sometime in the near future, all the remaining lead lines in the system will be replaced.
WT: What about PFAS?
Apt: We tested for PFAS a few years ago and all samples came back below detectable limits. So, it's not a huge concern for us.
WT: Any concerns over climate-related events such as flooding or drought?
Apt: There have been no events in the past so I don't really see us having a problem with that.
WT: As a small community your work must be pretty visible. Is there an interest in the village to learn more?
Apt: We often get people dropping in asking for a tour and I am always more than happy to give people tours and explain the process to them.
WT: You said there is just you and one other guy running the plant. Has it been a challenge to recruit qualified personnel?
Apt: I've only had to hire one person and we were fortunate to find someone who already had a water license.
WT: What's it like to be 'that guy'. The one who is in charge of the village's drinking water?
Apt: As far as being the person in charge of the water, when you really stop to think about it, it is a huge responsibility.
I think clean and safe drinking water is something that many people take for granted. They just go to the faucet and get the water and don't think anything of it.
There's a lot of work that goes into clean and safe drinking water. It's a huge responsibility and we take pride in it.